"Who the fuck are they to criticize me? They're just haters."
That's how I used to respond to criticism. I didn't handle it as well. And I didn't handle it logically, either. More like with emotion, just as the majority of us do. And that right there is the problem.
Perceiving someone as a hater because they comment on your creative work, business, products, or you as a person, doesn't mean they're hating. Sometimes they're stating, sometimes they're being straightforward. And other times they ARE hating.
Let's talk about the HATING aspect of criticism.
Here are 3 better ways to perceive criticism. Choose the perspective that suits and helps you best.
1. Gratitude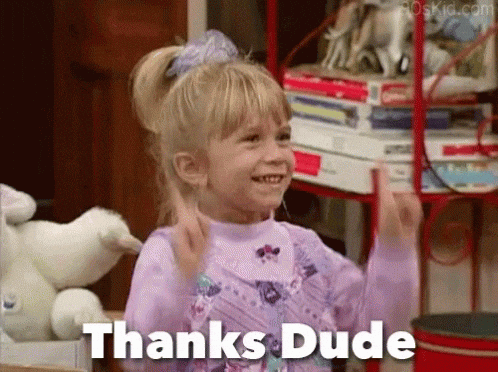 A moment of gratitude makes a difference in your attitude. – Bruce Wilkinson
This also goes for criticism you deal with online. Because we all know the internet is crawling with trolls who are patiently waiting to strike you down.
Whenever I deal with criticism, online or offline, I don't get emotional, I get logical.
And when I get logical it leads to gratitude. Why? Because of the fact that the critic has taken time out of their day to criticize me.
Time is precious, and time is something we spend on what's most important to us.
So I'm grateful knowing a critic, a naysayer has devoted so much time in their day to criticize, hurt, and drag me down.
That time could have been spent on anybody else, but they chose me out of 1000's of other people.
So I'm grateful for that, and you should be too when you deal with criticism. It's a healthy way to look at it.
Related Post: 7 Things You Should Be Grateful For In 2016
2. Respect
When some coward behind a computer screen decides to criticize you in a negative way, respect it.
Why would I say that? Because at least they're not afraid to say it out loud.
At least they're willing to speak their mind, be straightforward and share their opinions with you.
There aren't many people in this world who will tell you what's on their mind without holding back. Because we've been trained by society to be nice, have manners, lie to make others feel better about themselves, and NOT speak our minds.
It takes a lot of courage, confidence, backbone, and willingness to speak your mind in a negative context.
Especially out in the open for everybody else to see, attack, and respond to. And especially knowing it may not be a popular, conventional opinion.
So I respect their courage, confidence, and willingness to have the balls to say whatever they say about me. (Though there are exceptions, of course)
That doesn't mean I respect them in particular, though. But it makes a difference.
3. Opportunity
Today is an opportunity to get better. Don't waste it. – Unknown
Sometimes negative criticism is a good thing. More so when it involves creative work, your business, an aspect of your job, or something else that's related. Like this article for example.
When I deal with criticism in this sense, I use it as an opportunity to get better, improve myself, and work out ways to become even better.
Whether that be through practice, self education, self awareness, or asking people I trust for feedback.
When you deal with criticism this way, you turn a negative straight into a positive.
And you end up accomplishing more, becoming more than you are, and gaining something valuable from doing it.
So the next time you deal with harsh or negative criticism, avoid getting emotional. Think about it logically.
Then look for the hidden opportunity in the situation. Or turn it into an opportunity to improve your skills, make positive changes, or respond to the criticism in a positive way.
Sometimes doing so will completely open the "negative" persons mind, and will help them in the long run.
Here's what you need to remember when dealing with criticism.
Practice gratitude.
Respect their courage, they're honesty.
Turn it into an opportunity to improve.
Always look at criticism logically, not emotionally.
What do you think? Do you have anymore you'd like to add to this post?